Frequently Asked Questions (FAQ)
Here are answers to frequently asked questions about IPVM.
Q. What is IPVM?
The one minute video below overviews IPVM PRO: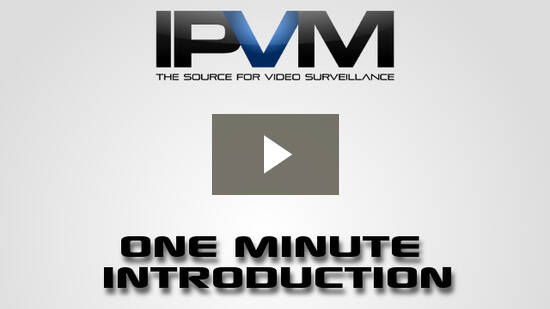 More details are available at the IPVM PRO Membership details page.
Q. How do I become an IPVM PRO member?
Go here to become a PRO member.
Q. How do I get updates on new IPVM releases?
Follow us on Twitter, get the RSS feed or join our newsletter. See the video below for more: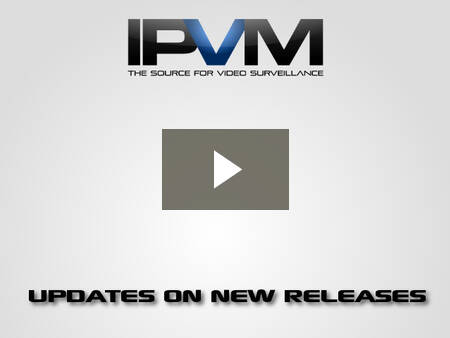 Q. How do I join the IPVM newsletter?
All PRO members are automatically added. If you are not a PRO member, just download our free book and we will add you.
Q. What if I cannot find information that I am looking for?
PRO members can contact us and we will be glad to help find information, even if we have not already covered a topic.
Q. Do you have a discussion group / forum?
Yes, we have hundreds of discussions available only to our PRO Members. Go to IPVM Discussions.

Q. Can I use IPVM to promote my product or service?
No, no promotion is allowed. Promotion will result in termination of memberships. It is important than we are not used / misused in vendor marketing.
Q. What are the terms and conditions of IPVM Membership?
Here are our Terms and Conditions of Membership.
Q. What if a video does not play?
The most common problem is a firewall blocking video streams. Check if your company blocks streams. If not, contact us and let us know the specific video you are having problems playing.
Q. How do I reset my password?
Go here: Reset Your Password
Q. Can I share my Membership with others?
Personal members cannot share their membership/login with anyone else. Group members can create logins for their co-workers, depending on the size of their group plan (5, 10, 20, 40, etc.)
Q. What is the difference between Personal and Group Memberships?
3 main differences exist between personal and group memberships:
Providing access to co-workers by giving them IPVM logins
Getting Industry Guides
Downloading PDFs
Q. How do I check when your next Membership renewal is?
Log in, go to the member's page and in the center of the page, underneath your name, your plan and renewal date is listed.
Q. How do I get an invoice for a future payment?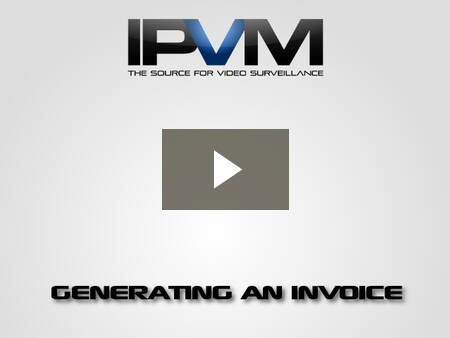 Q. How do I get a copy of my receipt?
You can download them online, by logging in and going to the receipt section. Here's how:
Q. How do I share access with my co-workers?
The admin for Group members can create logins for their co-workers. Here is how: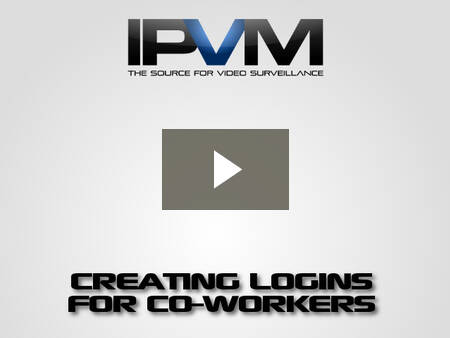 Q. How do I update my billing information?
Log in and go to the 'billing info' section. Here's how: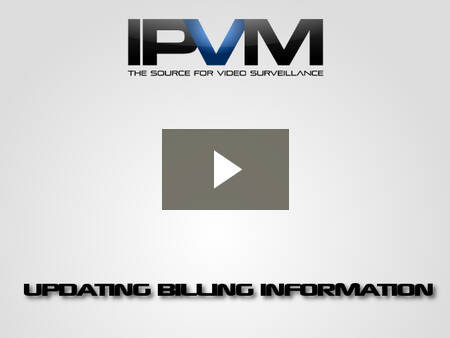 Q. How do I reactivate my membership?
Just login and you will receive a prompt to update your billing to reactive. Here's how: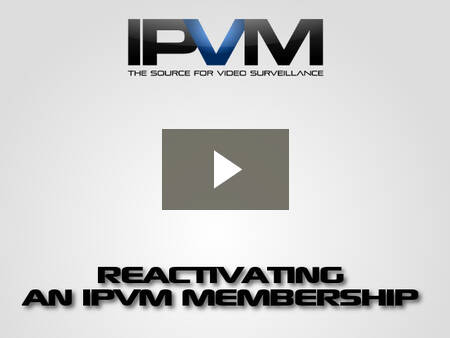 Q. How do I cancel my membership?
Just log in and click on the 'cancel account' link. Here's how: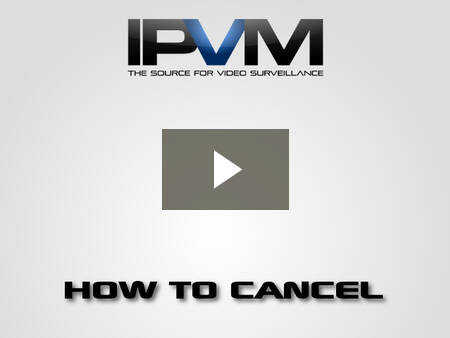 Q. How do I get a refund?
Just contact us and we will provide a refund anytime within 30 days, no questions asked.
Q. How do I reach customer support?
Contact us by email or phone: (800) 952-IPVM.
[premium_content]
The world's leading video surveillance information source, IPVM provides the best reporting, testing and training for 10,000+ members globally. Dedicated to independent and objective information, we uniquely refuse any and all advertisements, sponsorship and consulting from manufacturers.