Beware: The Magical HD Analog Converter
By
John Honovich
, Published Jul 07, 2015, 12:00am EDT
(Info+)
Comments (22)
One plugs it into one's camera, in between the camera and recorder, and the device converts / outputs whatever transmission type you need for the recorder.
Why do you think the switch is a converter? Can you buy it stand alone?
If it is a dongle converter I am definitely impressed; I abandoned the idea, (with j.d.'s encouragement), a while back here, Can You Create A TVI To CVI Adapter?.
Did the major Analog provider state it was an inline converter? My thought was that was just a switch to the camera to change the output type to the dvr.
Since you may not be able to reach the OSD initially, depending on which kind of recorder you are using, they needed an external way to switch the output format of the camera.
Of course, a 5 way analog converter the size of a key fob is way cooler, so I'm hoping you are right!
Agree
Disagree
Informative
Unhelpful
Funny
Thanks John,
Very interesting info. Maybe I am missing details but I believe the white thingy is just a switch and mainly serves as the camera adjustment (OSD - on-screen display) i.e. contrast, day/night, exposure, color, shutter speed, etc. Nearly all the cheap cameras from China I have tested have this same little joystick attached to the power/video cable permanently. It seems here the same joystick is used to toggle between the analog hd formats when first powering the camera up but otherwise is likely used to adjust the camera settings as above.
If this is the case then they likely have the chip(s) that controls which hd analog format is used is inside the camera itself on the main board or a daughter board or something.
But as your information above indictates, it seems the HDI has somehow "hacked" the HD formats as putting separate chips from Dahua, Techpoint and nextchip in each camera would make them too expensive. This would explain the performance issues.
Agree: 1
Disagree
Informative
Unhelpful
Funny
Personally, I would kill for such as device as in an installer as a basic tool added to my bag of tricks. A leagal version costing about $100.00 would be well worth it. Never to be left within the system as another point of failure.
Agree
Disagree
Informative
Unhelpful
Funny
It is a possble solution at the technocal side because they(Dahua, Techpoint and Nextchip) are selling the Tx chip(s) itself and a using licence. It said if the device uses the Tx chip of each solutions, no legal issues. But still leaving support issues.
Agree
Disagree
Informative
Unhelpful
Funny
The "magic" is not in the dongle. It is in the camera. The dongle only tells the camera which of the three types of output is required.
Making a camera with all three output types is not that difficult or expensive. It adds $2.5 - $3 more to the bom.
Agree
Disagree
Informative
Unhelpful
Funny
It is basically a bootleg solution without any license permission from Dahua (CVI), NextChip (AHD) or Techpoint (TVI).
Is it possible to confirm this statement with Dahua, Nextchip or Techpoint?
It sounds like a manufacture spreading FUD.
Reason? What chipsets would they actually be using to accomplish this, besides D,N,T made chips?
Certainly not their own?
Do the chip manufacturers place some restriction on the final use of the chips, i.e. "No hybrid devices"?
Agree
Disagree
Informative
Unhelpful
Funny
As far as I am aware there is no license required for using the chips. Only chip manufacturers who make compatible chips are/may be, required to license the technology.
Agree: 1
Disagree
Informative
Unhelpful
Funny
I was told by a Chinese manufacturer, when he first started selling a combined AHD and TVI camera, that they used two chips. Adding a third chip to add CVI is not that difficult.
Agree
Disagree
Informative
Unhelpful
Funny
This looks to be a pcb for a multi-format board camera. It does appear to only have one PHY, the HDI 8901: (the biggest chip shown in the picture shown below, on the underside of the pcb - right half)
That combo chip is actually smaller than most single protcol chips: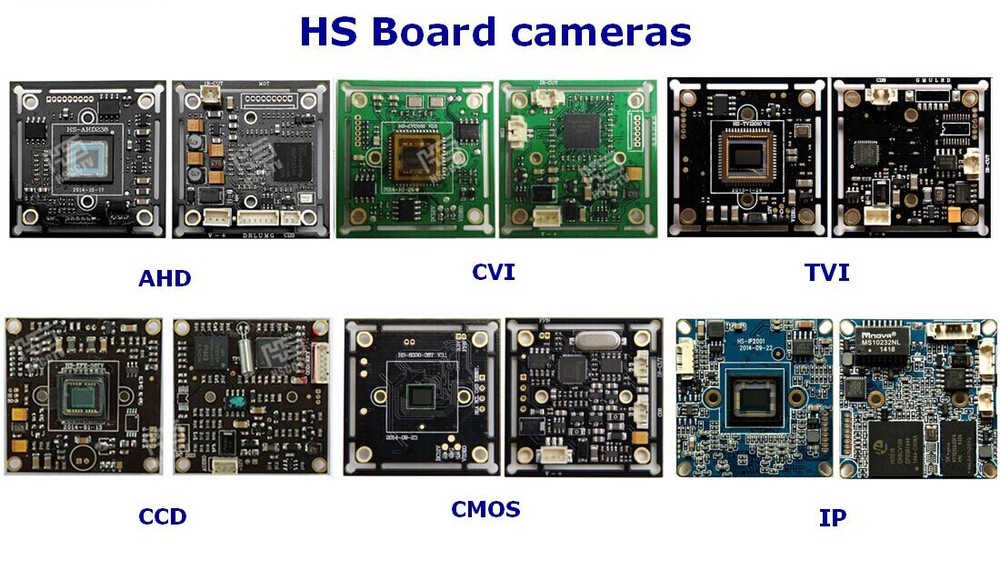 Agree
Disagree
Informative
Unhelpful
Funny
whats the chinese word for irony
Fèngcì
someone is pirating tech within china from chinese companies, not saying its a good thing but mabye its just me who thinks they really dont have a right to complain about legal practices when they violate the rest of the worlds legal practices
Agree
Disagree
Informative
Unhelpful
Funny
Back to Top