Is Aventura Really An American Manufacturer?
Firsts are nothing new for NY based manufacturer Aventura; In 2013, a full year ahead of the curve they announced the imminent shipping of the world's first H.265 enabled security camera.
Then a few weeks ago they announced what appears to be the first 4k PTZ. Pretty impressive accomplishments from a small outfit which just started at the turn of the century.
On the other hand, many if not most of their cameras look like straight-up Hikvision rebrands. Here's their 'new' 4k speeddome shown next to a Hik.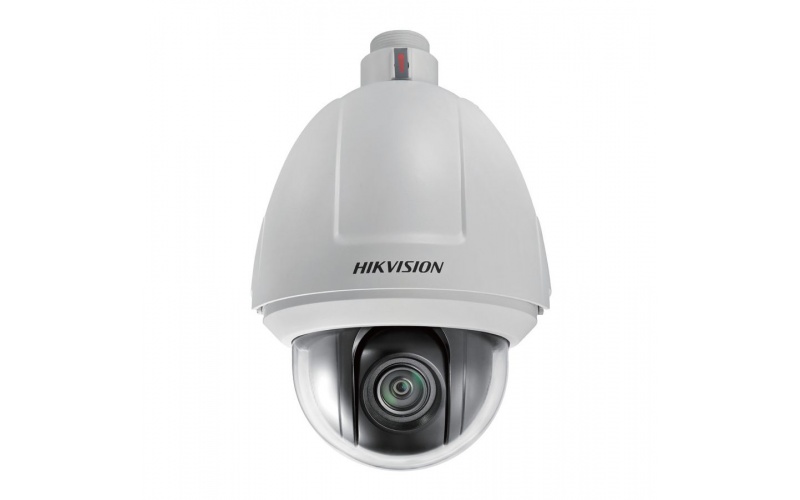 Even their revolutionary H.265 cameras and 4K PTZ's are clearly in Hik enclosures.
On their about page and catalog they mention another first:
Headquartered in New York, Aventura Technologies, Inc. has developed a reputation for being an innovative designer, developer and manufacturer of advanced enterprise digital video surveillance hardware and software products and peripheral solutions for government, military and enterprise. First and foremost Aventura is a solution provider and we proudly manufacture in the U.S.A.
And they don't skimp on the red, white and blue paint, making a big deal about their Yankee ingenuity, and on every product page ending with Old Glory and their GSA contract number.
They also appear to sell mainly to U.S. Government and related industries, assumedly working the American made angle.
Is this ethical?
Is it legal?
---
Made in USA doesn't mean what you may think it does.
Certain assembly functions need to take place in the USA in order for a product (CCTV camera or otherwise) to qualify as made in USA.
If certain components are manufactured elsewhere, it may be as simple as plugging them together and uploading the firmware in order to have those products qualify under the US rules to claim made in USA.
Made in the USA and manufacturered in the USA also means different things I would think as well. When someone says "Manufacturer" the thing that immediately comes to my mind is a factory with machines and workers in solid color suits.
Another thing I think is funny is that alot of these small time suppliers will say silly stuff like "in our factory in China" Speaking as if they actually own a factory in China.
I can tell you that if I or any of these other guys had the money or knowledge to actually manufacturer, I would take out all of the silly engrish out of the GUI's and manuals that come with the products. Its a no brainer, whenever you get these products you can tell right away by looking at their interfaces that its definetely not manufacturered in the USA.
The unqualified claim standard seems quite a bit more restrictive than the Buy America(n) ones. From Ari's excellent link:
Is an official IPVM reach-out for comment appropriate here?
Dear "Undisclosed Manufacturer 1:"
I am Lavonne Lazarus, Director of Business Development for Aventura Technologies, Inc. You are correct and in 2013 we launched a line of H.265 cameras, (the first H.265 cameras in the industry) which have been expanded over the last year to include 3MP, 5MP and 8MP cameras.
The 4K (8MP) PTZ will begin shipping August 1st and the other 4K cameras have been shipping since the beginning of the year. Aventura was also the first to release H.264 product back in 2003, also well before the industry adoption.
Aventura has been located on Long Island, New York in the Hauppauge Industrial Park one of the largest in North America for 15 years. The Company currently has 2 manufacturing, production, logistics and R&D facilities in the Park each being approximately 20,000 square feet. One across the road from the former Vicon manufacturing facility and the other across from CNB.
At our facilities we manufacture and assemble our own DVRs, NVRs, Storage Servers, Video Wall Controllers, Switchers, Cameras and Camera Systems, Transmission Equipment in addition to customized hardware and software to customer requirements.
You are correct and Aventura primarily sells and supports large government and military initiatives around the world including several citywide projects such as our nation's capital Washington DC.
Our factory doors are open to the Global Network of Aventura dealers. Certified Dealers and End-Users come for training to learn the manufacturing and assembly processes to become self-sufficient in maintenance, which is the key component to customer support.
Hi Lavonne! Thanks for the response.
I hope you won't find the following question indelicate, but considering the uncanny similarity between many of your products and that of an well-known overseas vendor, and noting your ubiquitous "Made in the USA" graphic, as well as this statement:
At our facilities we manufacture and assemble our own DVRs, NVRs, Storage Servers, Video Wall Controllers, Switchers, Cameras and Camera Systems, Transmission Equipment in addition to customized hardware and software to customer requirements.
I must ask, are you actually the real manufacturer behind Hikvision's new and upcoming H.265 and 4K offering?
Here's the front page of Aventura's 2015 catalog. You decide what impression someone would or wouldn't have when viewing it.
If they ARE a HIK OEM, what firmware are they on and is it one of the "at risk" versions of the firmware. And those are on government installations...