Who Makes A 19inch HD-TVI Monitor?
Anyone know if there are any 19" TVI Monitors on the market? I need to connect a TVI camera directly to the monitor without a DVR for some spot monitors.
---
Spot monitors and TVI recorders has been a major pain for me recently. I have found no solution for a direct input to a monitor or recorders with spot out. Hoping something emerges soon. For the time being, I know its not directly related to your situation, most of our recorders are network connected so we are looking at deploying micro PC's as remote viewing clients. Will be testing a Celeron base Intel NUC here over the next couple days to see how performance is for this task.
I am interested to see if anyone else has a solution.
Mike, have you come across this one that claims to do both AHD and TVI?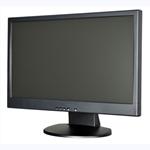 I'm skeptical myself that it's for real, but you never know...
The other thing that worthing trying might be connecting to TVI recorder via ONVIF using one of the mini NVR.
There is a risk of imcompatiblity due to ONVIF implementation of course.
This should help you out if Chris's is unavailable.
http://www.globalmediapro.com/dp/A2L000/Beneston-TVI-ER03-TVI-to-HDMIVGA-Converter/#
Thanks for the link but this needs to be a direct connection camera to monitor so we have the least amount of failure points.
I have been searching for a HDTVI tester, similar to the IP/Analog version out there in the market. Couldn't find it anywhere though, so I contacted a major HDTVI manufactory and been told that such TVI tester shall be released in the next 2-3 months.
Update from Hikvision: an HDTVI monitor will be released in the US, planned for later this summer.
John- just to clarify- we have the test monitor coming out in that timeframe. I will check if 19" monitor is in our HQ plans.
Bob