Member Discussion
Are There Any 4K Security Cameras Actually Shipping Yet*?
Before ISC West this year John predicted "At least 10 companies will announce [4K 30fps] cameras at the show...." I think he was right, but 5 months later I can't find one to actually buy, even though I'm more than ready to fourK over the early adopters surcharge. Does anyone know of one?
Here are four I have been thinking are coming any day now, for many days now.
Axis
Bosch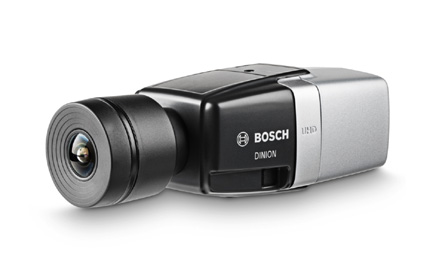 IQeye
Lilin
*4k meaning minimum 3840x2160 @ 30fps. Shipping meaning shipping.
**Avigilon/Arecont/Stardot has high res but lower framerates
---
Two more who demoed 4K at ISC West.
Arecont
DvTel
I can't find the official image for the DvTel camera, this is from the demo. I can't even find that for the Arecont one...
I am going to assume it was all marketing hype for the trade shows. There is always a lot of vapor ware announcements. Perhaps these will actually be released at ASIS.
The Lilin UHG1182 is apparently shipping, but I haven't seen a price on one online.
The Axis P1428 is available. We'll be releasing a test in October.
The last ship date from Bosch on their 4K NBN-80122 was end of September. Apparently the very end.
IQinVision was tentatively planning to ship the 4K Sentinel in October.
I'm more curious to see how the mainstream VMS's handle a batch of 8 or so 4K cameras. We're starting to push bitrates and processing load pretty high with these cameras.
A 'system' test would be interesting. A mix of 4 different 4K cameras, tested independantly (viewed with VLC or something) and then in various all-at-once scenarios in OnSSI/Milestone/Exacq/Genetec/Avigilon.
Ethan, yes the LILIN 4K Ultra HD camera is available and shipping since Sept 1st. The MSRP is $999 for the box camera with lens sold separately. AlarMax and our other distributors Tri-Ed, Clark have it available to them.