IP Video 101 Training
by John Honovich,
IPVM
posted on Jun 05, 2012
About John
Contact John
This free, online course allows you to learn the basics of IP video in under 2 hours by watching a series of 6 videos and take a 14 question quiz.
It is for security technicians and security managers that want to use IP cameras but want to improve their skills with IP networks.
The videos go through each of the practical steps and key challenges you might face trying to get an IP camera online.
Want more? We have ongoing IP camera certification courses.
PART 1 - BASICS
Getting started with IP cameras can be daunting for those without experience in computer networks. Fortunately, it is not that hard. In this part, we train networking novices on how get started using IP cameras, featuring a 9 minute video screencast and a series of screenshots showing the key elements.
Here is the full video walking you through the entire process: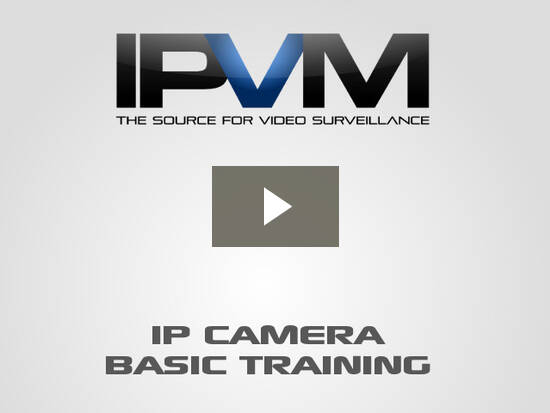 Now we will review key areas covered inside the video.
Discovering IP Cameras
Discovering the IP address of your IP camera is the first step. To do so, use the IP camera manufacturer's discovery / finder tool. Examples include ACTi Utility Suite, Axis Camera Management, Arecont AV100, IQFinder, Pelco Device Utility, etc. You can also try using tools built into VMS systems but the manufacturer's own tool is likely to work the best.
Pinging IP Cameras
Once you discover the IP address of the camera (e.g. 192.168.2.144), you can then try to ping it from your PC. Pinging tests whether one computer (e.g., your PC) can reach another computer (e.g., your IP camera).
Below is an example of where pinging fails. This often happens when you first try to connect:
Being on the Same Network
The IP camera and the PC need to be on the same network. Typically, this means that the first 3 segments (called octets) need to be the same.
Good: IP Camera address is 192.168.2.4 and PC address is 192.168.2.10 - The first three are the same (192.168.2) so they should be on the same network
Bad: IP camera address is 192.168.2.4 and PC address is 192.168.1.10 - The first three are NOT the same so they are likely not on the same network.
Exceptions do exist in advanced configurations but this rule of thumb (first three being the same) will work in most situations.
Checking Network Configuration
Often the IP address of the camera and your PC are different. To find out your PC's IP address, you use a command called, ipconfig, showed below:
Changing IP Addresses
To connect to an IP camera and do initial setup you might need to change your IP address to be on the same network as the camera. Here's the Windows interface to do so:
Verifying Connections
Once the IP camera and your PC are on the same network, you can ping again to verify that you can reach the IP camera. Here's what it looks like when pinging is successful:
Once you can ping the IP camera, you can then connect to it via a web interface (using the camera's IP address) or add it into a VMS.
PART 2 - Setting Up Your PC
Over and over, The most common and fundamental problem techs have getting started with IP cameras is setting up their PC.
Here's a recent example shared by a manufacturer:
"We just went through a series of IP training courses with a major distributor (we met with 100 dealers in our trainings) and 90% of dealers had no idea how to change their laptops from DHCP to fixed IP to be able to connect an IP camera."
The video below teaches new techs how to successfully handle this, setting up their PC and connecting to an IP camera: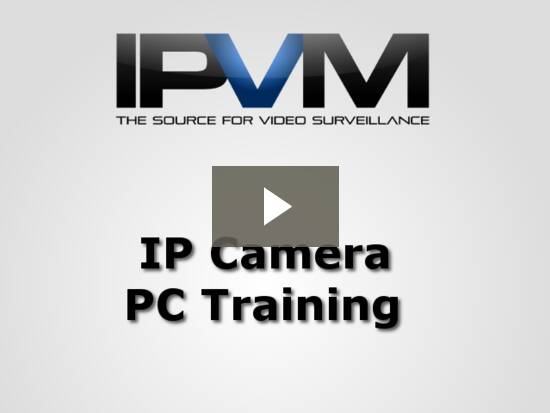 PART 3 - IP Camera Setup
Once you have your PC setup and connect to an IP camera, you need to set it up so that the camera can integrate with a VMS or NVR. In this part, we show you how to do it and what issues to avoid.
The most fundamental step in setting up IP cameras is assigning an IP address to the camera. In the video below, we explain:
Choosing between dynamic and static IP addresses
How to get the right IP address
When and why to use DNS information
Watch the 6 minute video to see this in action: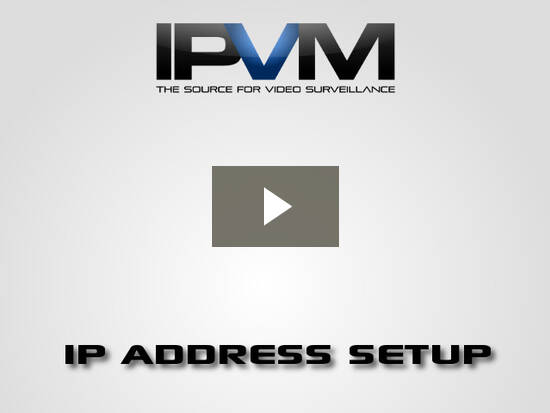 The next step is to verify that the correct firmware / software is loaded on both the IP camera and VMS side. This is very easy to overlook and is one of the most common problems in using IP video surveillance. While it is not particularly hard to resolve, often users are just not aware of these element.
Watch the 4 minute video below for an explanation on the importance and impact of firmware: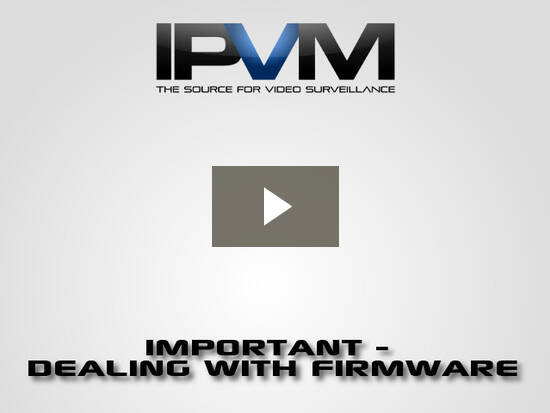 PART 4 - Bandwidth Basics
Finally, understanding bandwidth is critical to using IP cameras. In this new part, we show how to measure bandwidth and how significantly bandwidth can change in different scenes and with different settings: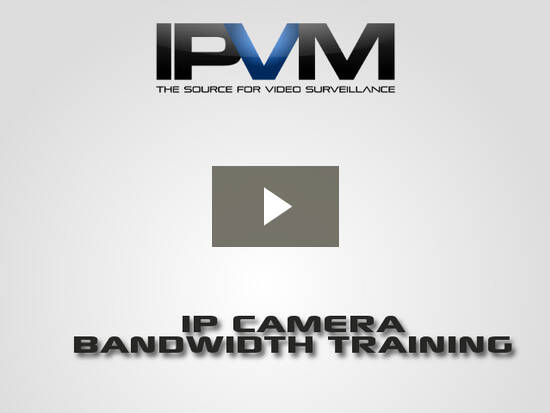 For more on bandwidth, we have extensive advanced training and test reports, including:
One of the most painful and common problems in dealing with bandwidth is misunderstanding the difference between bits and bytes. The video below explains the differences and how it impacts using IP cameras: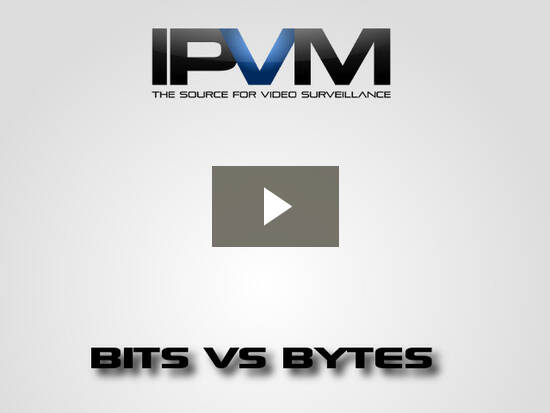 QUIZ YOURSELF NOW
How much do you know about IP Video 101?
What's Next
By now, you should have enough knowledge to try connecting to your own IP camera. If you do not have one, you can buy one online for less than $100. Just make sure you buy an IP/network camera and NOT a USB camera. While USB cameras are fine for personal use, they do not scale well in surveillance systems.
With your own camera, try connecting to it, changing the camera's IP address, connecting it to a VMS system, etc. Go ahead and measure the bandwidth of the camera, try changing some video settings on the camera (frame rate, resolution, CODEC) and see what happens.
Once you get these fundamentals down, it should get easier and easier to expand your knowledge.
If you have questions or hit problems, let us know in the comments and we will provide advice and feedback to help you overcome them.
Want More?
Want more? We have ongoing IP camera certification courses.
Most Recent Industry Reports
How to Hack an ADT Alarm System
on Jan 26, 2015
This report explains the key steps in hacking an alarm system, like ADT, as was presented in a Defcon 22 presentation. The risk of such a hack has become major news as a class action lawsuit was f...
2015 Video Surveillance Guide
on Jan 26, 2015
The 250+ page, 2015 Video Surveillance Industry Guide, covering the key events and the future of the video surveillance market, is now available. Table of Contents How To Get It There are 3 ...
Simplicam Facial Recognition Tested
on Jan 23, 2015
Facial recognition, available for $150? That's the offer from a startup, Simplicam, who has not only cloned Dropcam setup and user interface but has added in facial detection and recognition....
Bosch 4K Tested
on Jan 21, 2015
4K promises more pixels but does it undermine WDR and low light performance? We tested the Axis 4K camera and there were certainly issues. Now, we tested the Bosch 4K camera, the Dinion IP Ultra ...
Largest New Video Surveillance Projects
on Jan 19, 2015
140 video surveillance professionals, including integrators and manufacturers, shared the largest video surveillance projects that they have seen in the past year. Key Patterns The survey results...
IP Networking for Video Surveillance Course
on Jan 18, 2015
This is the first networking course designed specifically for video surveillance professionals. IPVM is launching an IP Networking for Video Surveillance Course, starting March 10th. Lots of netw...
Bosch Buys $190 Million Integrator
on Jan 16, 2015
The big deals continue. This time, Bosch has bought a US integrator, Climatec, that did ~$190 million in 2014 revenue.
Testing $50 Mini NVR
on Jan 14, 2015
As an NVR, this performed very really badly. But, as a member suggested to us, could a $50 mini NVR be used as an IP / HD spot monitor? Adding a spot monitor or public view display in an IP sur...
Axis Analytics Vs Avigilon Tested
on Jan 12, 2015
Axis has released the next generation of their advanced video motion detection application, VMD 3.0. It promises improvements in false alarm rates compared to its predecessor, with new features lik...
Designing Access Control Guide
on Jan 08, 2015
Designing an access control solution requires decisions on 8 fundamental questions. This in-depth guide helps you understand the options and tradeoffs involved in designing an excellent access cont...